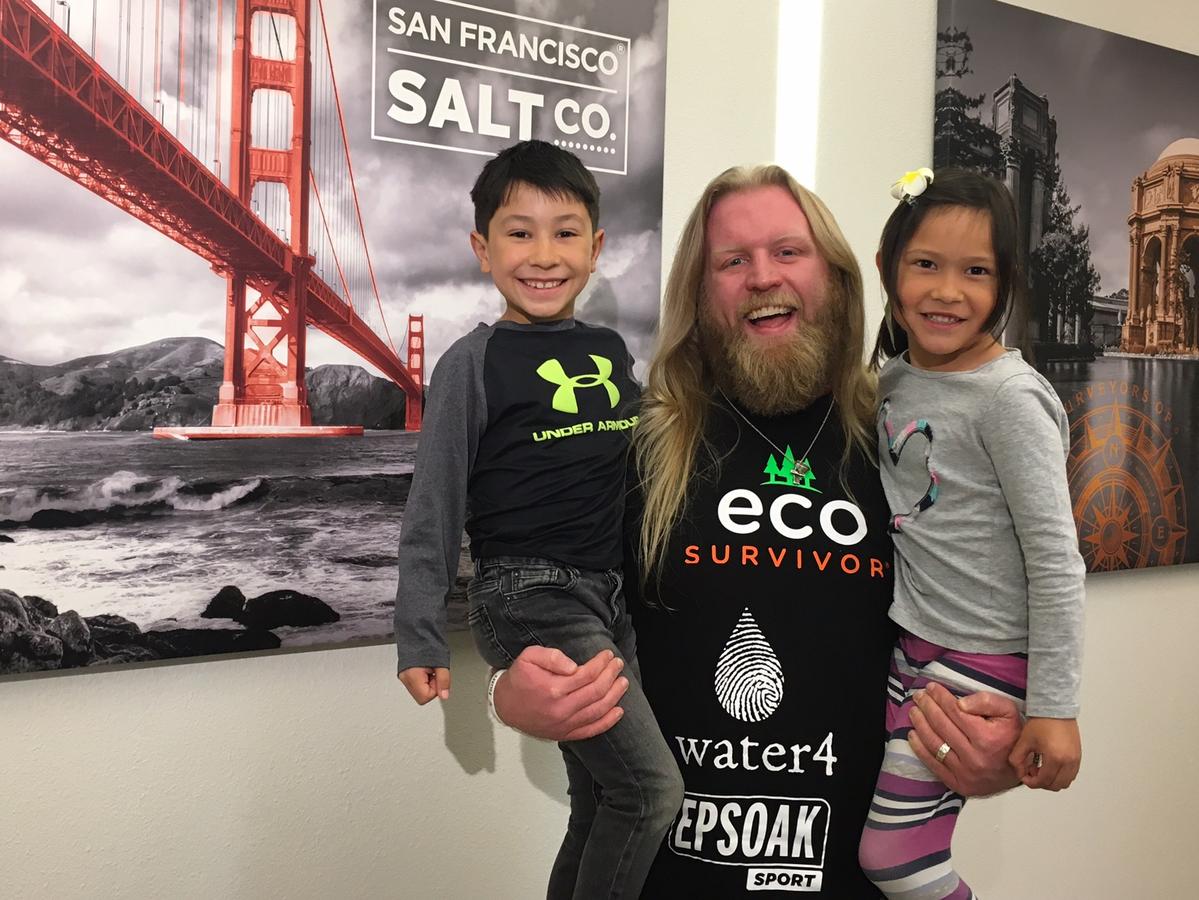 Last weekend Justin "The Big Pygmy" Wren, MMA fighter and humanitarian, visited our warehouse and hung out with Lee Williamson, our President, and his kids!
They had a blast showing him around the office and the warehouse so he could see where our Epsoak Epsom Salts are made.
Lee and Justin became friends during the holidays when they partnered to bring attention to Water4 Life through San Francisco Salt Company's Epsoak SPORT line and Justin Wren's Fight for the Forgotten. Sales from the Epsoak SPORT line went to Justin's efforts to bring clean water to the Pygmy tribes of Africa.